Dynamically Accelerating Data for Maximum I/O Performance
FIND OUT MORE
Fast Data. Fast Throughput. Fast IO.

Guaranteed

.
V-locity, Diskeeper & SSDKeeper are

now...
Fast Data. Fast Throughput. Fast IO. Guaranteed.
DymaxIO is fast data software. It is the most cost-effective, easy, and indispensable solution for increased throughput and accelerated I/O performance, so systems and applications run at peak speed. DymaxIO utilizes AI (artificial intelligence) to detect and deploy the appropriate performance enhancement technologies for the exact individual system so organizations can boost performance without overspending on hardware.
Instant File Recovery – Up-to-the Minute Protection

Undelete recovers deleted files instantly with continuous data protection, eliminating time consuming restores from backup. Undelete protects local and network-share files ensuring every deleted file, or version of a file, can easily be restored. From server to desktop, Undelete saves the day – in just a few clicks, content that took hours to create is back in a moment.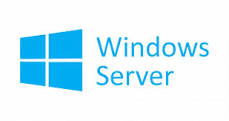 "Typically, IT professionals respond to application performance issues by reactively buying more hardware. Without the luxury of a padded budget, we needed to find a way to improve performance on the hardware infrastructure we already have. It saved us from having to make a heavy investment in SSDs or do a complete rip and replace of our entire hardware infrastructure. To this day, I still can't believe software is doing this." R. Ortiz, IT Manager, ASL Marketing

"I have been using Diskeeper for many years, it is installed as a routine on all servers, networked clients, SHO and any other computer. It has never presented any problem and has always demonstrated improved drive performance in both servers and clients. With each new release Condusiv does not merely provide "window dressing", they actually improve the product with the objective of making it easier to use, more reliable, more effective and easier to use."
Mark Sills, Systems Administrator / Manager, Home User

"I have used Diskeeper since it was first introduced. It has always worked well in keeping my drive defragged for the fastest response times for all of my apps. Thank you again for this fine piece of software." Philip Baldwin, NVQB

"The Undelete software that we use on all our Regional Servers is undoubtedly worth every penny. It has saved our Techs numerous hours in restoring files inadvertently deleted as opposed to having to restore from backup tape." Michael Lucas, Gancom (Division of Gannet Fleming)

"Undelete saves backup restores when someone accidentally deletes a file from a Windows share. We store tapes off site so Undelete can save a big delay for file restores of that type. Undelete does what it says on the box – really - and it works nicely as a network recycle bin." Glenn Edwards, Infrastructure Analyst, Itron
"Typically, IT professionals respond to application performance issues by reactively buying more hardware. Without the luxury of a padded budget, we needed to find a way to improve performance on the hardware infrastructure we already have. It saved us from having to make a heavy investment in SSDs or do a complete rip and replace of our entire hardware infrastructure. To this day, I still can't believe software is doing this."
R. Ortiz, IT Manager, ASL Marketing
"I have used Diskeeper since it was first introduced. It has always worked well in keeping my drive defragged for the fastest response times for all of my apps. Thank you again for this fine piece of software."
Philip Baldwin, NVQB
"The Undelete software that we use on all our Regional Servers is undoubtedly worth every penny. It has saved our Techs numerous hours in restoring files inadvertently deleted as opposed to having to restore from backup tape."
Michael Lucas, Gancom (Division of Gannet Fleming)
"Undelete saves backup restores when someone accidentally deletes a file from a Windows share. We store tapes off site so Undelete can save a big delay for file restores of that type. Undelete does what it says on the box – really – and it works nicely as a network recycle bin."
Glenn Edwards, Infrastructure Analyst, Itron
"I have been using Diskeeper for many years, it is installed as a routine on all servers, networked clients, SHO and any other computer. It has never presented any problem and has always demonstrated improved drive performance in both servers and clients. With each new release Condusiv does not merely provide "window dressing", they actually improve the product with the objective of making it easier to use, more reliable, more effective and easier to use."
Mark Sills, Systems Administrator / Manager, Home User