It's not your hardware's fault that your application performance stinks! SQL query freezes or timeouts, reports running too long, users complaining or getting disconnected, batch jobs failing, backups taking too long or failing to complete in their allotted window, and any of a host of other Windows application performance troubles can be resolved without expensive hardware upgrades! Yes, there is actually a simple solution that addresses the real reasons your application performance degrades over time.
Let's Look at How
As much as virtualization has helped server efficiency, the downside is it adds complexity to the data path, otherwise known as the I/O blender effect, that mixes and randomizes I/O streams.
If that performance penalty wasn't bad enough, Windows doesn't play well in a virtual environment, or any environment where it's abstracted from the physical layer. So you end up with a surplus of excessively small, tiny writes and reads.
That means your application performance hasn't been penalized once, but twice, with I/O characteristics that are much smaller, more fractured, and more random than they need to be.
This death by a thousand cuts scenario means systems process workloads about 50% slower than they should on the typical Windows Server because far more I/O is needed to process any given workload.
Most IT professionals think the only way to solve performance problems is to throw expensive hardware at the problem, new servers or new storage – but this does not eliminate the I/O blender effect.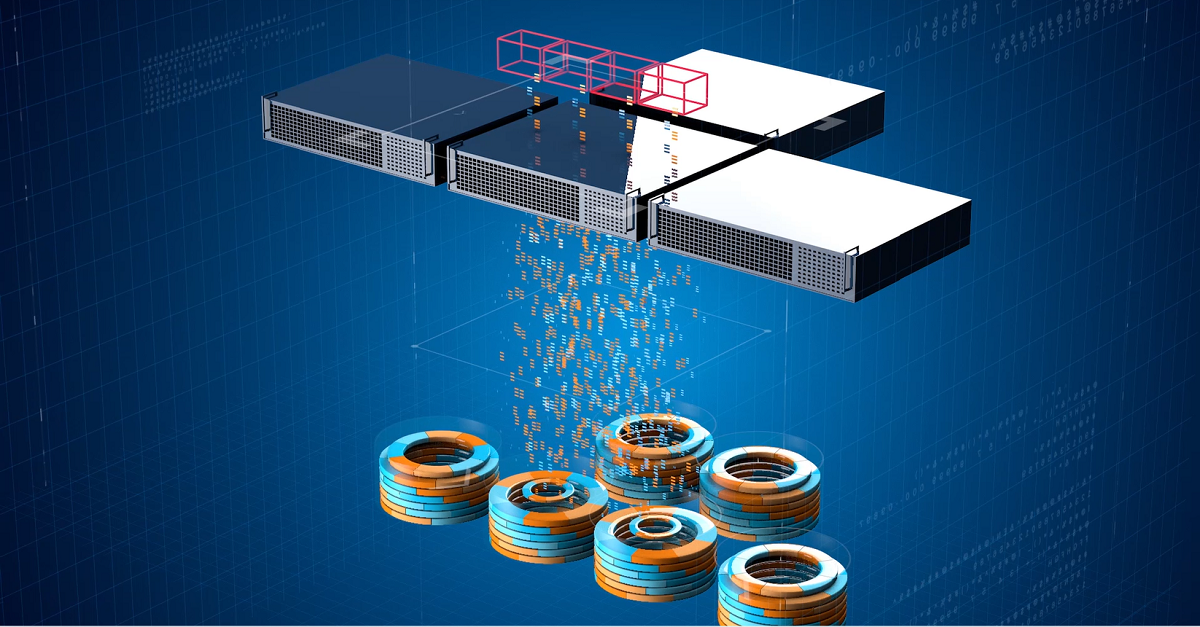 To ensure that you never have to upgrade your storage backend for performance reasons, all someone has to do, in fact, is simply try DymaxIO™ fast data performance software on any Windows server, virtual or physical, and watch your toughest performance challenges disappear – we guarantee it!
DymaxIO fast data performance software eliminates small tiny writes by displacing them with large, clean, and contiguous writes so every I/O operation delivers more payload.
In addition, DymaxIO fast data performance software further reduces I/O to storage by establishing a tier 0 caching strategy by automatically serving hot reads from memory that is idle and otherwise unused. This means the typical DymaxIO customer experiences at least 50% faster application performance, while many see twice as much or more depending upon the amount of available DRAM.
Whatever bottleneck or I/O ceiling that is causing slowness, Condusiv's DymaxIO fast data performance software guarantees to solve it so your applications run smoothly, like Condusiv did for thousands of companies like these:
"2X Faster SQL & Oracle!" – University of Illinois

"Doubled Performance!" – Alvernia University

"ERP Twice as Fast!" – I.B.I.S. Inc.

"Cut Backups in Half!" – School City of Hammond

"I/O Reduced by 50%!" – Victor Community Support Services

"Saved Millions in Hardware Costs!" – CHRISTUS Health

"Amazed! Can't Say Enough!" – Suncoke Energy

"Saved 20hrs over 3 Weeks!" – New England Fishery

"No More Sluggish Performance!" – Creative Office Pavilion

"Everything is More Responsive!" – Altenloh Brinck & Co.

"Amazed by the Performance Boost!" – Fort Bend Appraisal District

"All Lag is Gone!" – Admirals Metals

"Throughput Doubled!" – Bell Mobility

"SQL Jobs Finish in Half the Time!" – ASL Marketing
DymaxIO fast data performance software guarantees to solve performance issues on Windows servers.
Download a free 30-day trial here.